Metal Laser Etching 3D metal steel - Temple of Heaven
Metal Laser Etching 3D metal steel - Temple of Heaven
Metal Laser Etching 3D metal steel - Temple of Heaven
Shipping:
$5.33 (Fixed shipping cost)
---
Product Description

3D Metal Model - Temple of Heaven
The Temple of Heaven, literally the Altar of Heaven (simplified Chinese: 天坛; traditional Chinese: 天壇; pinyin: Tiāntán; Manchu: Abkai mukdehun) is a complex of religious buildings situated in the southeastern part of central Beijing. The complex was visited by the Emperors of the Ming and Qing dynasties for annual ceremonies of prayer to Heaven for good harvest. It has been regarded as a Daoist temple,[1] although Chinese heaven worship, especially by the reigning monarch of the day, predates Daoism.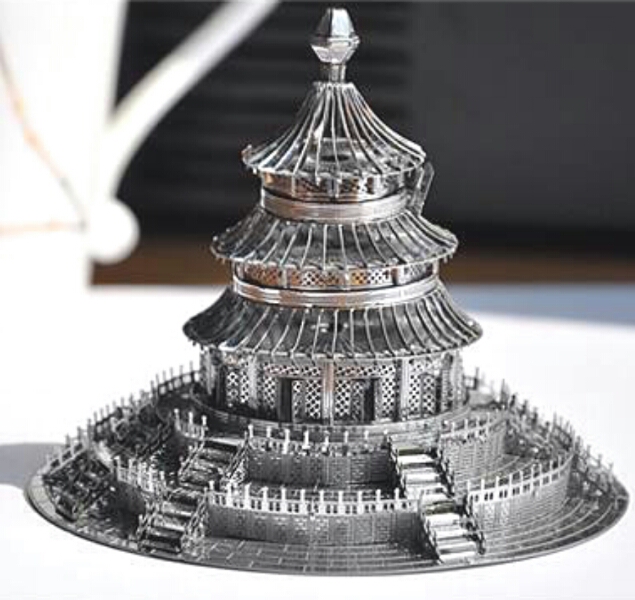 Model Features:
1 x Temple of Heaven model metal work

3-D Laser Cut Steel Model - Sliver Edition with 2 sheets

Metal sheet size 21cm x 11cm




Pop out the pieces by hand or with the aid of wire cutter and put it together

Difficulty : 5 Star

Description of each model on back of packaging

Model size : 100mm x 100mm x 85mm

MetalWorks Models

Great Gift Idea
---
Find Similar Products by Category
---
Customers Who Viewed This Product Also Viewed