Metal Laser Etching 3D metal steel - London Clock Tower
Metal Laser Etching 3D metal steel - London Clock Tower
Metal Laser Etching 3D metal steel - London Clock Tower
Shipping:
$5.33 (Fixed shipping cost)
---
Product Description

3D Metal Model - Clock Tower
Clock towers are a common sight in many parts of the world with some being iconic buildings like the one in London commonly called 'Big Ben' (although it is correctly called the Elizabeth Tower as Big Ben is the bell inside the tower). Clock towers are a specific type of building which houses a turret clock and has one or more clock faces on the upper exterior walls. Many clock towers are freestanding structures but they can also be adjoining or on top of another building. The tallest clock tower in the world is the recently constructed Makkah Clock Royal Tower, standing 601 m or 1,971 feet high.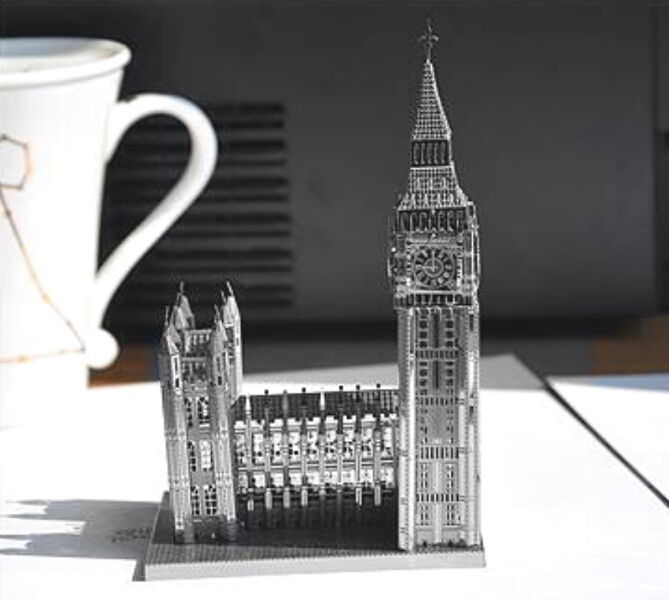 Model Features:
1 x Clock Tower model metal work

3-D Laser Cut Steel Model - Sliver Edition with 2 sheets

Metal size : 21cm x 11cm

Pop out the pieces by hand or with the aid of wire cutter and put it together

Difficulty : 5 Star

Description of each model on back of packaging

Model size : 80mm x 60mm x 130mm

MetalWorks Models

Great Gift Idea
---
Find Similar Products by Category
---
Customers Who Viewed This Product Also Viewed