Metal Laser Etching 3D metal Model - Star Wars TIE FIGHTER
Metal Laser Etching 3D metal Model - Star Wars TIE FIGHTER
Metal Laser Etching 3D metal Model - Star Wars TIE FIGHTER
Shipping:
$4.28 (Fixed shipping cost)
---
Product Description

Laser Etching 3D Steel Model - Star Wars TIE FIGHTER
Do you or someone you know enjoy putting models together?
TIE figthers are fictional starfighters in the Star War universe. Propelled by Twin ion Engines (hence the TIE acronym), TIE fighters are depicted as fast, fragile starfighters produced by "Sienar Fleet Systems for the Galactic Empire.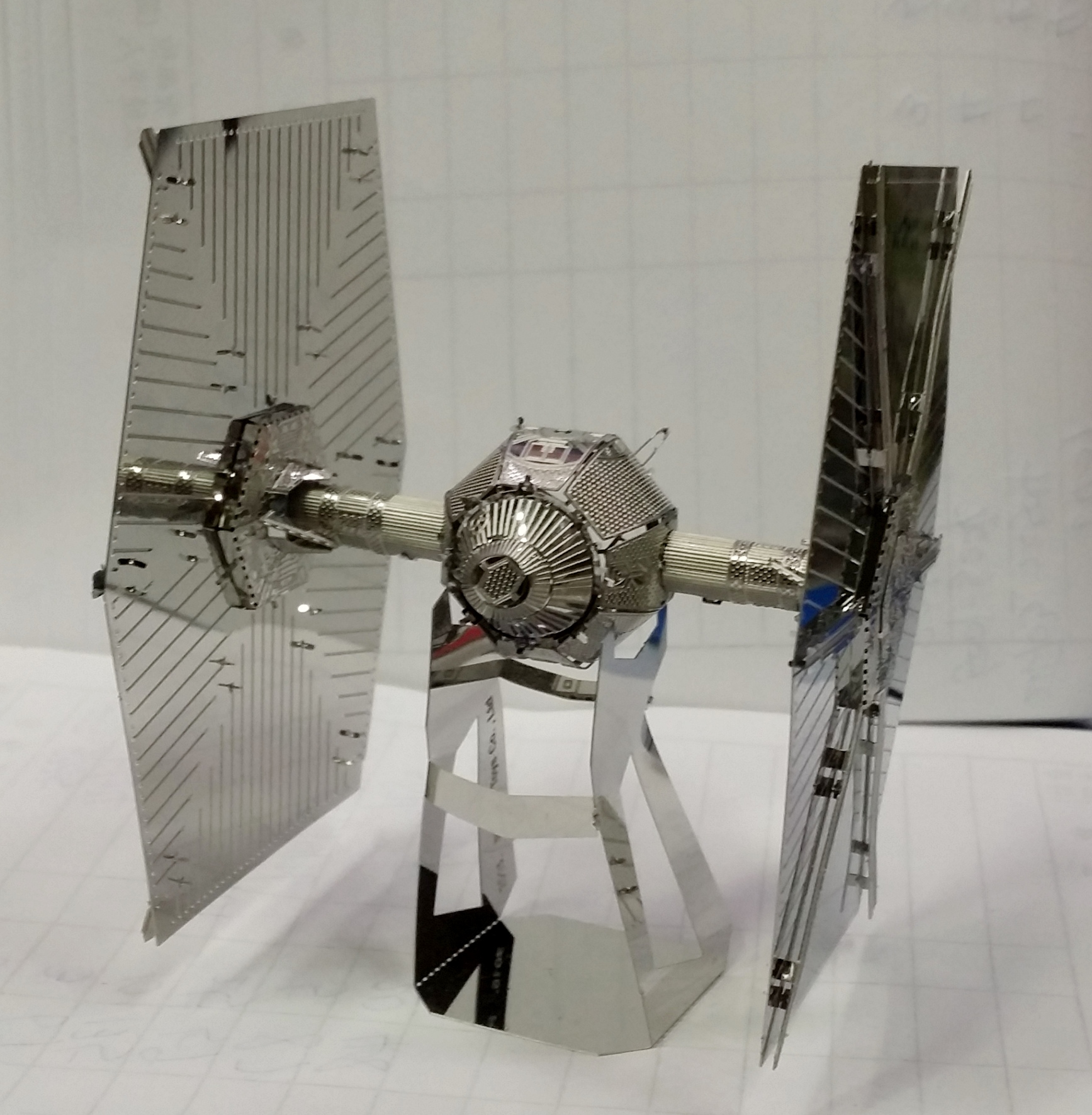 Feature:
1 x TIE fighter

3-D Laser Cut Steel Model - with 2 metal sheet

Pop out the pieces by hand or with the aid of wire cutter and put it together

Easy to assemble

Amazing detail on 11cm square metal sheet

Description of each model on back of packaging

Great Gift Idea
---
Find Similar Products by Category
---
Customers Who Viewed This Product Also Viewed